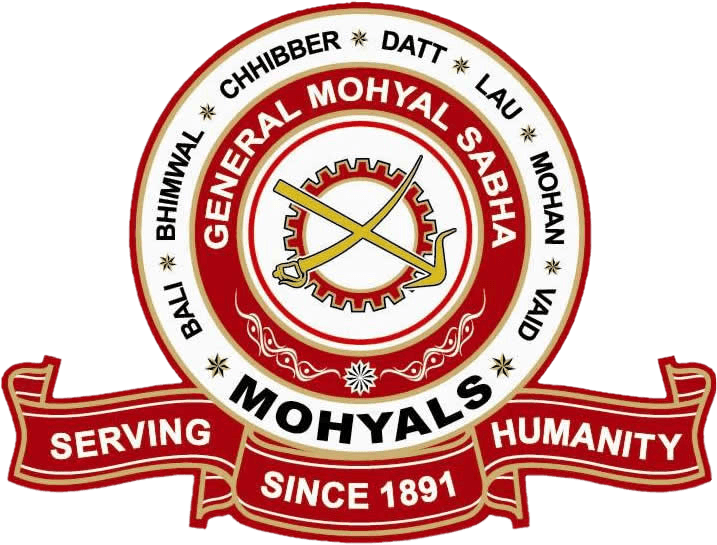 General Mohyal Sabha
The General Mohyal Sabha, popularly known by the acronym "GMS", is the apex body of the Mohyal Community. It is truly their parent organization and commands the reverence of every Mohyal. The General Mohyal Sabha, a social organization founded in 1891 in Lahore, has its present headquarters in Delhi. Originally, this Sabha was involved in providing assistance to needy members of the society. It established the Mohyal Bhavan in Inderpuri – Delhi, Mohyal Foundation in Qutab Institutional Area – New Delhi, an Ashram and Seva Sadan in Haridwar. There are local Mohyal Sabhas located in various parts of the country which are affiliated to GMS. It brings out a monthly newsletter known as Mohyal Mitter, through which it spreads messages not only throughout India but also in other parts of the world. GMS is headed by Rzd. B.D. Bali.
IT - EMERGING TECHNOLOGY
Our country is on the brink of a period of rapid changes. New knowledge learnt through IT enabled services is fast changing the shape of this planet. The wonderful thing is that the knowledge is self-generating. One new discovery leads to a chain reaction of new discoveries and knowledge.
ABOUT MERIT Pvt ITI
GMS managing committee on its meeting held on 8th July, 2007, resolved to set up an institute in the name and style of MERIT Private Industrial Training Institute (ITI) under the aegis of MERIT for running Computer Oriented Vocational Courses. Govt. of NCT Delhi has granted affiliation to MERIT ITC to conduct Computer Operator & Programming Assistant (COPA) under SCVT/NCVT from 2008-09 sessions.
VISION
Quality is the basis and Perfectionism is the ultimate goal in all our activities. Both are to be practiced on a continuous basis in a committed environment of teamwork that fosters innovation, leadership and expertise, as a result of value added education through self-learning process with hands-on training and online case studies.
MISSION
To create an environment and facilities to mould the youth of the country into top-notch professionals, good citizens, and persons of character and integrity. It is proposed to achieve the above objectives through quality education using a judicious mix of gurukul system and state of the art learning technologies. The thrust is on the building of concepts and fundamentals. We believe, once this is clear rest just follows and leaders in the subject get created. The society would like to confine itself generally to the disciplines of new emerging technologies.
Registration Certificate of the Society
Resolution of the Society